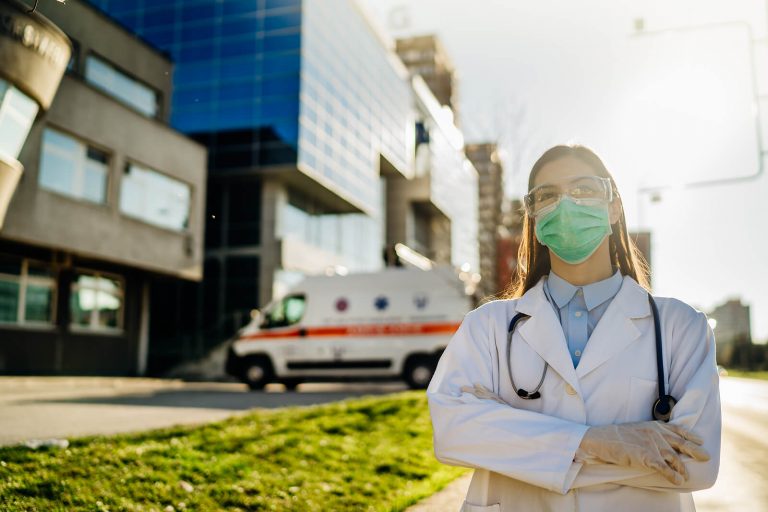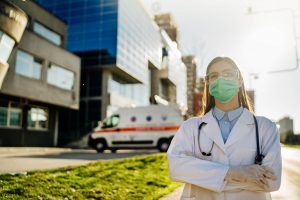 At MACC, we work with hospitals and healthcare facilities to install, maintain, and upgrade building management systems and services. We understand the complexity of healthcare building management, and always base our expert recommendations on your clinical environments.
Extend the life of existing equipment—or install a new, smart hospital building automation system that offers maximum value for your budget. Our specialty is open systems; we believe that no customer should ever get locked into a restrictive vendor relationship.
Challenges in Healthcare Building Management
Healthcare facilities and hospitals have an important obligation to keep occupants comfortable and safe, and healthcare facility managers have demanding responsibilities. Caring for clinical structures spread over a large campus, all running multiple systems, is a challenge.
Ventilation is particularly crucial throughout a healthcare facility to ensure a safe environment. And specialized rooms, like laboratories and operating suites, must be carefully regulated when it comes to temperature, air pressure, and lighting.
Automation Solutions for Healthcare Buildings
Smart building management systems employ today's technology to resolve the challenges of hospitals and healthcare facilities.
Integrated displays with intuitive interfaces enable quick and easy adjustments.
Programmable settings maximize energy savings by automatically adjusting temperature and lighting when rooms are vacant.
Wireless controls allow staff to fine-tune system settings from wall-mounted or web-based interfaces.
Keyless entry-systems secure restricted areas, granting entry only to qualified personnel.
These advanced solutions simplify healthcare building management, so staff can spend more time on what they do best—providing quality patient care.
Healthcare & Hospital Building Management Systems
Building Automation Systems
Managing the environment inside hospitals and healthcare facilities is complicated, with specialized requirements for HVAC, temperature, lighting, and more. Building management systems with controls that automatically adjust makes the job easier.
Learn more about Building Automation
Energy Management Systems
Maintaining energy efficiency across a healthcare campus is straightforward with an energy management system. Facility managers gain access to smart controls and advanced reporting analytics, which lets them stay on top of energy use.
Learn more about Energy Management
Access Control Systems
Hospital administrators must restrict sensitive areas to qualified personnel. MACC can help by installing automated access control systems with video monitoring, role-based security, and customizable alarms.
Learn more about Access Control
Smart Room Controls
When it comes to temperature, humidity, and lighting for hospitals and healthcare facilities, one size doesn't fit all. Distech's Smart Room Control Solution lets patients, nurses, and staff customize the environment using smart, intuitive controls.
Learn more about Smart Room Controls
Total Room Automation (TRA)
Siemens Total Room Automation (TRA) offers professional control of building systems in hospitals and healthcare facilities. With sensors that monitor room occupancy and settings in-tune with the time of day, TRA saves energy and optimizes comfort for every room.
Learn more about Total Room Automation
Healthcare Building Services
BAS Installation
Let us cure any doubt you have about BAS installations! Our technicians are experts in automated systems for hospitals and healthcare facilities, and we're committed to providing support for as long as it takes to ensure you're satisfied with the BAS setup.
Learn more about BAS Installation
BAS Upgrades & Retrofits
An outdated BAS could be limiting your ability to support patient comfort. MACC can upgrade or retrofit a legacy BAS, rejuvenating it with options that maximize both functionality and energy savings.
Learn more about BAS Upgrades & Retrofits
BAS Maintenance & Service
Prevent today's small issues from becoming tomorrow's big problems. Comprehensive maintenance services from MACC extend the lifespan of your BAS, and, in the event of a breakdown, we'll be there promptly to keep the system running.
Learn more about BAS Maintenance & Service
Improving Healthcare Building Management for Superior Comfort and Energy Efficiency
MACC offers building management systems to integrate HVAC, lighting, security, and more. We have years of experience working with hospitals and healthcare facilities, and we're dedicated to providing clients a system that meets their needs.
Contact us to outfit your facility with the advanced building management solution it deserves.