A modern building automation system with advanced control features saves energy, improves efficiency, and provides superior tenant comfort. However, simply appreciating this technology doesn't lead to it being used to its full potential.
At MACC, we understand that knowing your building automation system (BAS) is crucial to getting the most out of it. That's why we offer building automation training—to help our customers get more value from their equipment.
We're proud to provide some of the best customer training and support in the industry and it's all part of your investment with MACC.
Why We Do It
When we install or upgrade a building automation system, we don't just hand over the keys and walk away. We offer our customers comprehensive BAS training to help them fully understand their system.
At MACC we're more than a controls company—we're committed to working together as partners to make sure your building automation system works the way you need it to.
The in-depth training we do with clients goes over and above the guidance supplied by our competitors. We're genuinely committed to customer success.
Benefits of Building Automation Training
You must be wondering—if a BAS has a visual interface that's so easy to use, why bother with training? After decades of serving clients, we've learned the best way to help them get the maximum value from their system is to show them what's happening behind the colorful screens and graphics.
When you know why a BAS behaves the way it does, you're better able to use it to manage a facility effectively. We'll demonstrate, step by step, how the system operates, how it integrates data, and what each report means.
With MACC's BAS training you'll:
Get comfortable using the advanced technical features
Discover insider tips and tricks to make life easier
Learn the industry's best practices
What To Expect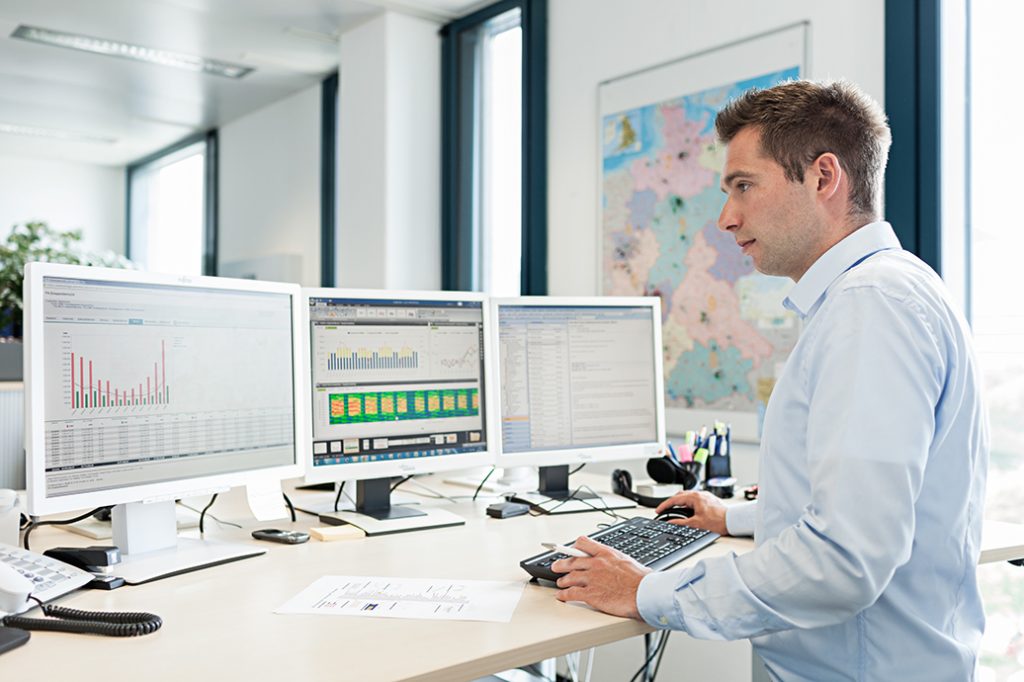 We customize our building automation training to each client and facility. Some facility managers are eager to dive deep into their BAS's inner workings, while others are happy with an introduction to the basics.
Depending on your level of ambition, we'll share the bare-minimum of knowledge or get right to the innermost functions, going as in-depth as you desire.
We'll cover how to:
Think like a technician to grow an appreciation for how the equipment works
Trace where BAS data comes from to track a problem back to its source
Evaluate the data that comes back from the BAS
Interpret data visualizations for more significant facility insights
Pinpoint issues to support effective troubleshooting
Committed To Customers
At MACC, we take pride in delivering owner training that goes beyond merely showing our customers how to use their BAS. This is our industry, our technology. We enjoy showing others how and why a system works the way it does—it's a passion that's a key part of client satisfaction.
For matters related to building automation and equipment, all you have to do is ask. We've got the experience and skill to answer any questions you may have.