Distech Controls is one of the most innovative control system manufacturers in the world. Their building automation technology enables you to design more eco-friendly buildings, improve occupants' quality of life, and optimize building performance.
These solutions improve efficiency and overall sustainability, which results in greener buildings. Distech achieves this by serving multiple markets through a network of Authorized System Integrators and Distributors.
Distech Controls BAS System allows you to:
Manage, program, and monitor your BAS through a Web browser
Uncover hidden insights by connecting with enterprise applications such as energy management, tenant billing, utility monitoring interface, and accounting.
Global functionality through a common platform. Manage and monitor alarms, network control, databases, audit trails, and log management for all building functions.
Sophisticated alarm processing and routing enable you to monitor, acknowledge, and review alarms.
Prolong the lifespan of your existing systems and take advantage of best-of-breed products regardless of protocol or manufacturer.
Watch this brief video to learn more.
The building management technologies and services developed by Distech Controls rival some of the best systems on the market. They have a unique ability to streamline building efficiency while improving comfort and reducing overall operating costs. This makes Distech an ideal fit for buildings of all shapes, sizes, and functions.
Distech Controls is a frequent choice in projects with a "green initiative" or goal to improve energy efficiency. Distech building automation solutions arm building owners and facility managers with a wide toolset. They can optimize comfort, minimize expenses and help make sound strategic decisions.
EC-Net Building Management System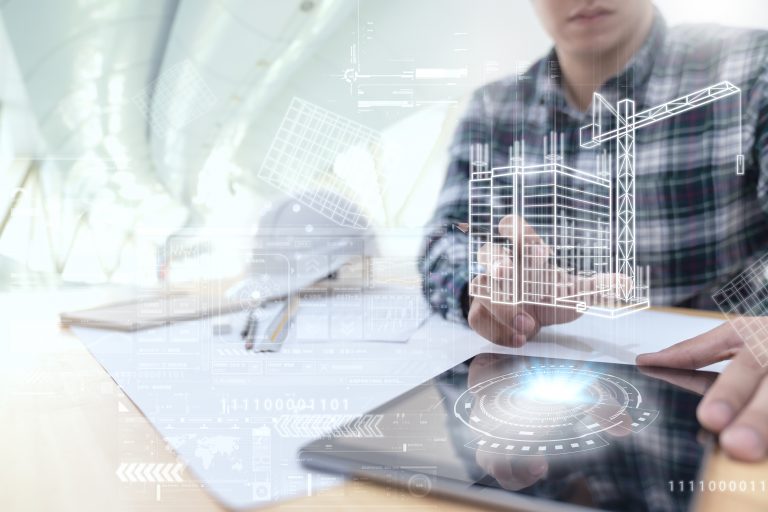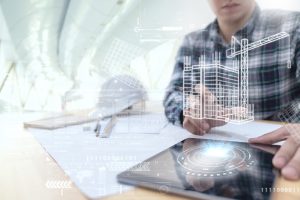 Distech built their EC-Net™ Web-based Multi-protocol Building Automation and Energy Management Platform specifically for building automation systems.
This system provides a cost-effective means to monitor and control building operational needs—a sustainable foundation that's unique to Distech Controls.
EC-Net has an open structure that allows it to go above and beyond a mere building management system. It allows for common development and management environments for integrating LONWORKS®, BACnet®, Modbus™, and several other standards.
EC-Net gives you powerful tools to uncover hidden building performance insights. This enables you to quickly react to any situation that could negatively impact business performance, energy costs, and your bottom line.
It provides efficient and intelligent integration of a wide range of building features, some of which are listed below.
CCTV
Energy Management
Lighting
Access Control
HVAC
Distech Thermostat
Room Sensors
Temperature Sensors
Distech Building Automation To Extend Your Building System's Lifecycle
Management solutions for multiple buildings/structures in one system
Network control, monitoring, alarming, database and log management, and audit trails on a common platform
Sophisticated alarm processing and routing to manage and review alarm systems
Cost-effective open standards infrastructure for convergence with IT systems
Efficient management and monitoring of your Distech building automation system through a Web browser
Extend the life cycle of existing systems by integrating best-of-breed products
Leverage real-time business intelligence solutions by integrating applications such as accounting, tenant billing, and energy management and utility monitoring interfaces
Network and Interface Products & Models | Web-based platform powered by the Niagara Framework®
EC-Net building management system provides the end-user with on-demand intelligence into building performance. This allows for the management of situations that may affect the overall performance and bottom line.
EC-Net 4 Supervisor. A software platform used in server-class applications. It allows the end-user to manage and respond to problems that may arise efficiently. This provides better optimization for the building management system.
EC-Net 4 Alarm Console. A flexible client application for monitoring alarms from EC-BOS or Supervisor nodes. It offers an alternative to the EC-Net 4 Pro.
EC-BOS: Multi-protocol Web Building Controllers Products & Models | Supporting LONWORKS®, BACnet®, Modbus®, and Internet standards
The EC-BOS controllers, in combination with the EC-Net platform, provide a fully distributed system. This system is ideal for smaller facilities, remote sites, and large facility distribution control and monitoring.
Distech building automation offers efficient room control solutions for a greener, more cost-effective, and sustainable building system. You can control and monitor your facility's operation needs with peace of mind.
Eclypse Distech
The ECLYPSE controller series from Distech uses BACnet/IP standards to deliver unprecedented IP connectivity and open integration for your building automation systems. It's scalable and modular, allowing you to control a diverse range of HVAC functions.
Choose from a wide range of connectivity options, such as Wi-Fi, wired IP, or a combination of both using the same controller. The two Ethernet ports allow for daisy-chain topology wiring while enabling an STP loop-free topology configuration that improves reliability and redundancy.
ENVYSION Distech
ENVYSION offers a highly responsive, web-based visualization interface. Hosted on EC-NetAX or EC-BOSAX Supervisor, it allows you to expand the capabilities of your current EC-NetAX system.
ENVYSION allows you to quickly create stunning visualizations for your lighting, BMS, and energy management systems. Deliver actionable visual insights to key stakeholders within your organization with ENVYSION.
Customer Testimonials
Exceptional company. My service BAS tech goes above and beyond the call of duty to make sure things are right. Very please with the service.

Davids1964
14:06 04 Sep 18
So far MACC has converted 4 of our buildings from Staefa controls to Tridium N-4. Their sales, engineering, installation, and service personnel both during and since these projects have been outstanding. They are a group of people that have had many years in the HVAC field so they know how systems are supposed to work and have made many upgrades in the logical programming to make our system much more efficient and user friendly which is far over what we would have imagined. The staff has been more than willing to listen to us as customers and combining our suggestions along with theirs to give us a product that has been seamless, flawless, and just plain works! So far this has been a great experience and a looking forward to working with MACC in upcoming projects soon to take place. I am willing to talk to anyone anytime to answer questions you might have about our experience. MACC can get you in touch with me.Paul Sexton Building Systems Superintendent County of York

Paul sexton
02:00 02 Feb 18
Distech Building Automation System Maintenance From MACC
Based on your unique operational requirements, Mid-Atlantic Controls provides customized maintenance and service plans. These plans offer effective management and control solutions once you've integrated Distech into your building or facility.
Our team of industry experts has a wide range of specialty experience and building automation system capabilities. They deliver innovative solutions required to keep your Distech building automation system current and properly functioning.
MACC is headquartered in Richmond, Virginia, but we serve multiple market segments throughout the Mid-Atlantic Region. This included Virginia, Maryland, North Carolina, West Virginia, Delaware, New Jersey, and beyond.
Ready to try one of the most cutting-edge and innovative control systems in the world?