You've labored to create and maintain an operation that many people and functions rely upon. Whether you're running a university, a hospital, military housing, a large office building, a global web of facilities, or something similarly complex — MACC is here to help you bring simplicity to your networks.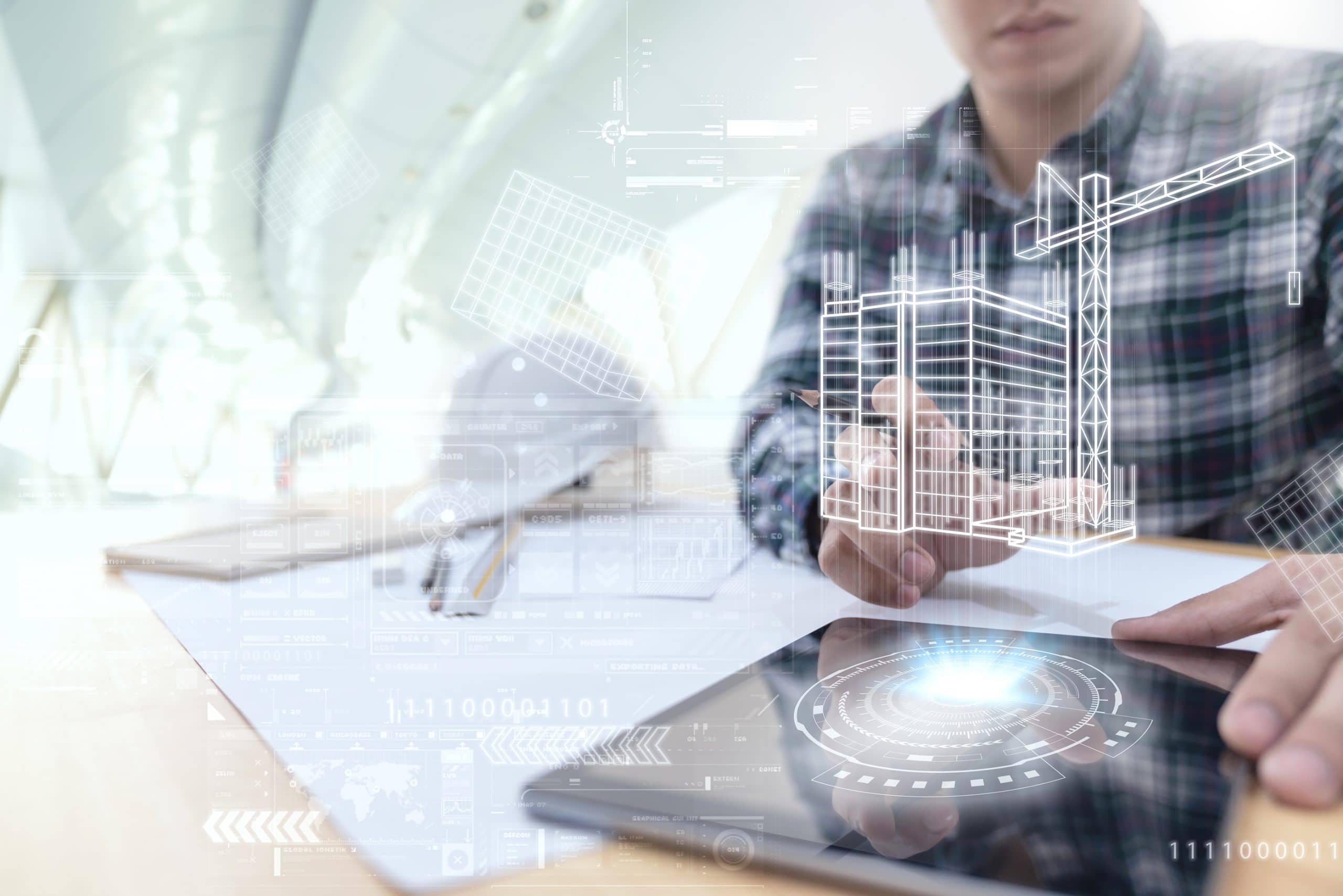 Distech Controls' award-winning Smart Room Control Solution rivals some of the best controls products on the market. Combined with MACC's decades of experience implementing and managing such systems, Distech Smart Room Control Solution can meet the needs of your high-end workplace in smart, reliable ways.
Smart room control benefits include:
Cost & energy savings

Ease of use

Endless customization potential

Highly connective

Improved comfort
Savings
When you implement Distech's Smart Room Control Solution, you're getting a flashy way to manage your building(s). You're installing an intelligent means of making the best, most efficient use of your resources.
You're saving time. You'll be able to monitor and troubleshoot system-wide issues from a variety of networks such as HVAC, lighting, shading, humidity, and fan speed, with one seamless interface.
You're saving energy. Advanced applications and algorithms give your facility managers and system integrators the data and suggestions they need to maximize employee and occupant comfort when it's needed. This ensures that you're using electricity, not wasting it.
You're saving money. A streamlined system such as Distech's Smart Room Control Solution uses only the required amount of materials and wiring — limiting redundancy, unnecessary complexity, and more potential points of failure. You'll need fewer people on the job, freeing up your staff to put their energies directly into your operations. 
Ease Of Use
A smart room control system is only as good as its interface, and Distech offers some of the most elegantly designed tools. A sleek interface and discrete aesthetic put your controls at the forefront of usability without being distracting. It simply blends into the overall environment.
This easy-to-use system not only controls all environmental considerations (including temperature and humidity), but also your schedules, security alarms, and trend logs. Touch screens give you access to monitor and interact with a variety of operating parameters, enhancing your troubleshooting capabilities.
You can elect to use wired, Wi-Fi or a combination of the two to merge all of your networks into one. You can implement new control sequences and convert previous ones. Distech's Smart Room Control Solution will improve overall system performance while speeding up your ability to respond to all situations — foreseen or otherwise — from any device, anywhere you have internet.
Endless Customization Potential
Your operations are unique, so your solutions for controlling them should be, too. Distech Controls' Smart Room Control Solution is an "end-to-end" system, and each element along the way between planning, commissioning, maintaining, and upgrading provides multiple options based on what your buildings require.
This easy-to-configure system facilitates the creation of your mobile apps, too, while also coming embedded with pre-existing ones to get you started.
Furthermore, having a system that is tailored to your specific architecture, workflow, and IT infrastructure requires energy, material, and time, allowing you to increase your overall efficiency.
Highly Connective
Having a unified system for your lighting, HVAC room terminal equipment, shading, security and more is enhanced by Distech's commitment to sustainable, comfortable, and innovative workspaces and technology. In addition, you're provided with stable lines of communication, even in the event of power failure.
You, your staff, and other occupants will have convenient access to essential system information when it's most relevant — immediately and in hindsight.
How Can Your Building Enhance Occupant Experience?
Improved Comfort
With Distech Controls' Smart Room Control Solution, you can bring about optimal comfort levels while also improving your margins. Don't cut corners, cut inefficiencies, and your operations will run more smoothly and sustainably.
With the level of data you'll have access to, you can provide yourself with the ability to make decisions to increase environmental enjoyment intelligently, at a lower cost. And if your staff and occupants are happy, they're sure to let you know.
Customer Testimonials
Exceptional company. My service BAS tech goes above and beyond the call of duty to make sure things are right. Very please with the service.

Davids1964
14:06 04 Sep 18
So far MACC has converted 4 of our buildings from Staefa controls to Tridium N-4. Their sales, engineering, installation, and service personnel both during and since these projects have been outstanding. They are a group of people that have had many years in the HVAC field so they know how systems are supposed to work and have made many upgrades in the logical programming to make our system much more efficient and user friendly which is far over what we would have imagined. The staff has been more than willing to listen to us as customers and combining our suggestions along with theirs to give us a product that has been seamless, flawless, and just plain works! So far this has been a great experience and a looking forward to working with MACC in upcoming projects soon to take place. I am willing to talk to anyone anytime to answer questions you might have about our experience. MACC can get you in touch with me.Paul Sexton Building Systems Superintendent County of York

Paul sexton
02:00 02 Feb 18
Best Building Automation Company I have seen.

Marshall Nesgoda
02:34 14 Dec 17
Smart Room Control For A Smarter Building System
There's no need to wait to have a smarter, unified building system. You can begin today by reaching out to us about installing a smart room control system into your facility or facilities.
We have a passion to help you in the ways that bring you closer to — if not surpassing — your goals. Contact MACC today to start a conversation on how Distech Controls Smart Room Control Solution can work for you.