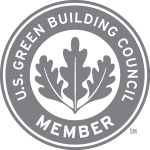 MACC can provide an energy management system for decreasing the energy costs of your facility. Our system will provide real-time reports detailing individual pieces of equipment typically controlled by a BAS system.
Using these reports will allow you to make real-time guided decisions on energy-saving solutions and optimization opportunities. The energy management solutions we provide will work regardless of whether we installed your BAS system or not.
An energy management system from MACC will allow you to monitor, control, and optimize the operational efficiency of your facility.
Benefits of an Energy Management System
An energy management system from MACC will provide your building with several key benefits:
Reduce energy consumption—An EMS can control upwards of 80% of the total energy that your building consumes.
Improves occupant comfortability—Environmental factors, such as climate change, can negatively impact the comfort of your building occupants. An EMS provides increased control and optimization of quality-of-life systems, such as HVAC and lighting.
Improve Brand Image—LEED certification for your building can help improve public perception of your brand.
Fewer repairs—Energy management systems will proactively monitor various parameters and raise an alarm. This will allow you to quickly address small problems before they turn into big ones.
Reduced Operating Costs—EMS systems constantly monitor various parameters and can automatically make adjustments on the fly. This helps your system to strike an ideal balance between comfortability and energy consumption.
Improved Environmental Control—Maximize the productivity of your most expensive resource through proper environmental control. This will help create a positive and sustainable environment through the "Smart Room Control" of HVAC, Lights, and Security.
Employee Productivity Vs. Energy Savings
Learn More About Energy Management
Building automation and energy management systems are complex and rely upon many systems working together in tandem. It can be challenging for building owners and facility managers to pinpoint exactly where and what's causing the energy loss.
Below, you'll find several resources that will allow you to learn more about energy management.
Energy Management Services
MACC can provide your building with a wide range of energy management services, such as:
Energy reduction, control analysis, and implementation
Energy management solutions without sacrificing comfort or environment
Energy resource measuring and monitoring
Annual energy management monitoring and maintenance services
LEED Accredited Professionals
LEED (Leadership in Energy and Environmental Design) is one of the most widely used and recognizable green building systems on the market. Getting a LEED certification will add immense value to your building and offers the following renewable energy benefits:
Reduced outdoor pollution—A LEED-certified building can help reduce outdoor pollution. This is especially important in highly industrialized areas.
Healthier indoor air—Poor-quality indoor air can lead to allergies, stress, depression, and increased absenteeism. Increase the productivity of your workers by providing them with healthier indoor air courtesy of a LEED-certified building.
More energy-efficient building management—LEED certification offers a comprehensive framework to reduce energy-consuming processes for improved performance and efficiency.
MACC can help you become LEED-Certified and offers the following LEED-related services:
LEED certification
Greener building operation through trained professionals
Analyze cost impact of LEED certification requirements and goals
Propose cost-effective energy management solutions to move you towards becoming LEED certified
Sustainable Building System
MACC can help you create a more sustainable building for the future through:
Continuous monitoring and improvement of environmental controls
Continuous monitoring of energy management solutions to maximize and create sustainable results
Recommendations to improve your facilities triple bottom line
Customer Testimonials
Exceptional company. My service BAS tech goes above and beyond the call of duty to make sure things are right. Very please with the service.

Davids1964
14:06 04 Sep 18
So far MACC has converted 4 of our buildings from Staefa controls to Tridium N-4. Their sales, engineering, installation, and service personnel both during and since these projects have been outstanding. They are a group of people that have had many years in the HVAC field so they know how systems are supposed to work and have made many upgrades in the logical programming to make our system much more efficient and user friendly which is far over what we would have imagined. The staff has been more than willing to listen to us as customers and combining our suggestions along with theirs to give us a product that has been seamless, flawless, and just plain works! So far this has been a great experience and a looking forward to working with MACC in upcoming projects soon to take place. I am willing to talk to anyone anytime to answer questions you might have about our experience. MACC can get you in touch with me.Paul Sexton Building Systems Superintendent County of York

Paul sexton
02:00 02 Feb 18
Best Building Automation Company I have seen.

Marshall Nesgoda
02:34 14 Dec 17
What You Can Expect From Working With MACC
At MACC, we provide our customers with open, non-proprietary control systems that add immense value to their buildings. We self-perform every aspect of the project—from design to installation and maintenance. Mid-Atlantic Controls strives to identify and put the needs of our clients first. We will provide you with the ideal solution that fits your time frame and budget.
Energy Audits, Recommendations, and Proposals
Unsure of where to start? MACC recommends an energy performance audit that will provide you with intelligent recommendations based on your goals and budget.
Our building Operations Review service helps to determine the ideal energy management system improvements. We offer free initial consultations to help determine your needs and possible energy solutions.
Contact us today for your initial consultation and learn more about the value of Energy Management Systems from MACC.