Bring new life to your business functions and operations with building automation services from Mid-Atlantic Controls. Our comprehensive, state of the art technologies allow for strategic and pointed upgrades to your facility:
We invite you to work with us to create custom options for your government, industrial, commercial buildings, military facilities, apartment complexes, and other properties. Let us help you gain intelligent insights and quick access to various advanced business automation services and functions.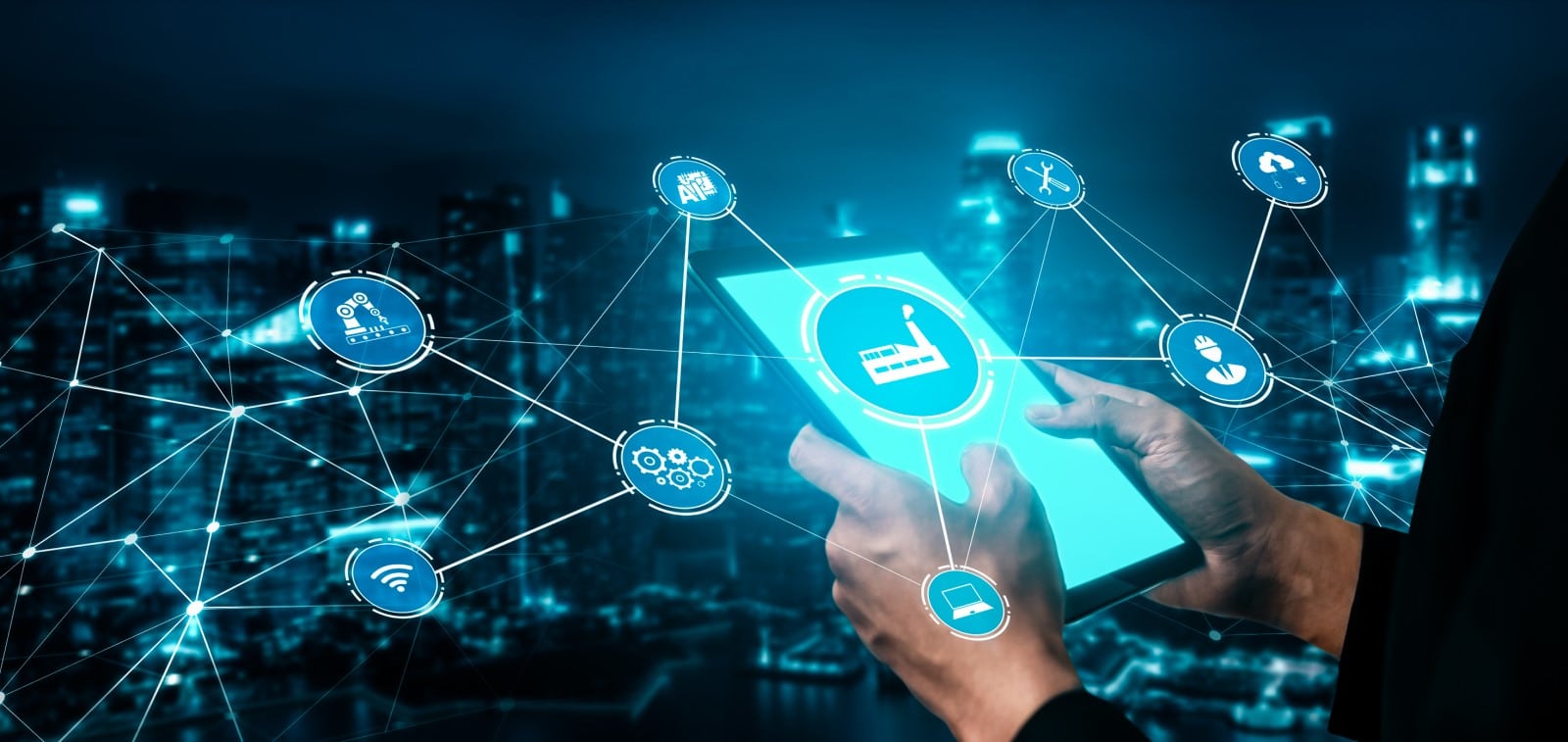 BAS Services Overview
MACC can provide your building with a wide range of Building Automation Services that will allow you to monitor remotely, control, and optimize your heating, ventilation, lights, air conditioning, and other equipment from a single customized control panel.
Having all systems connected and under control allows you to:
Save money on energy bills
Uncover hidden insights
Optimize your systems
Extend the life of your equipment
Lower maintenance costs
Improve security
BAS Installation
Gain peace of mind by having your building automation control system installed by our experienced professionals. Each technician is fully trained and knowledgeable on our highly technical products, which helps eliminate worry or user error during the installation process.
We work hard to properly install each piece of equipment and ensure the optimal system configuration for your unique specifications.
BAS Upgrades & Retrofits
Building automation systems from MACC are incredibly scalable. Easily upgrade or add to your facility's building automation system at any point. Our team makes the process straightforward and effective. Simply discuss available options with one of our technicians and learn what's best for your ongoing needs.
BAS Maintenance & Service
Even the best-performing equipment can break down over time. However, with proper upkeep and maintenance, the lifespan of your technical systems can be greatly expanded.
MACC encourages building automation system maintenance, but in the event of a repair, we will work every step of the way to get equipment back up running as quickly as possible.
BAS Engineering
We have a team of highly experienced and well-trained engineers on staff that provide comprehensive BAS engineering services.
BAS Project Management
MACC offers project management services to support you in gaining insights into how your building is working. We will obtain building data, energy usage statistics, and more to help you eliminate inefficiencies and redirect focus to building updates that work in your favor.
Control Panel Fabrication
MACC takes the guesswork out of building automation services by fabricating our own custom control panels (when needed) using high-quality materials.
BAS Owner Training
At MACC, we won't leave you scratching your head after your BAS install. Instead, we will provide you with comprehensive training and support so that you can get the most out of your new system. Our training services go way more in-depth than those provided by the competition.
Pandemic Building Preparation
The COVID-19 pandemic brought to light the challenges of large groups of people working in close proximity in an enclosed building environment. Our Pandemic Building Preparation services will first look at your current system to verify safety and determine the best settings to discourage the transmission of airborne viruses.
We also offer a "Pandemic Safety Mode" that can be activated or de-activated with a single push of a button. Our technicians will study and determine which building settings provide the best protection. They will then pre-set your system so that the facility manager can activate it upon demand.
Master Systems Integrator
A Master Systems Integrator (MSI) from MACC helps ensure that all of your building's technical systems work together seamlessly and flawlessly. The primary goal of the MSI is to make sure that the voice of the client takes precedence. They accomplish this task by ensuring that the various building technologies are compliant, fully integrated, and meet the demanding and ever-changing IT security requirements of the day.
Leed-Accredited Professionals
The  Leadership in Energy and Environmental (LEED) sets forth a series of standards developed by the non-profit U.S. Green Building Council (USGBC). The goal is to promote sustainability in buildings by focusing on:
Building materials
Energy efficiency
Waste reduction
Environmental awareness
Pollution control
Sustainability
Overall improvement in quality of life for humans, plants, and animals
There are many benefits of having a LEED-certified building, such as lower water and energy waste, improved indoor air quality, reduced repairs, and Federal tax credits. Click below to learn more about our LEED services.
What Is It Like Working With MACC?
At MACC, we strive to identify the needs of our clients and provide them with a system that helps them achieve their goals. Our decades of experience have given us the know-how to make intelligent recommendations while working well within budget and time frame.
We seek to build and grow long-lasting partnerships with our clients by providing them with ongoing and comprehensive support that will allow them to get the most out of their systems.
Check out a recent video testimonial from the Associate Director of Energy Management from the University of Richmond to learn more about what it's like working with MACC.
Scalable Building Automation Services
Mid-Atlantic Controls is your go-to source for industry and property-specific building automation systems. Outfit your business with the latest technology for optimal accessibility, security, energy, and brand monitoring, and start experiencing what it's like to have complete control over your company's total output.
Learn more about how building automation services lead to smarter businesses.