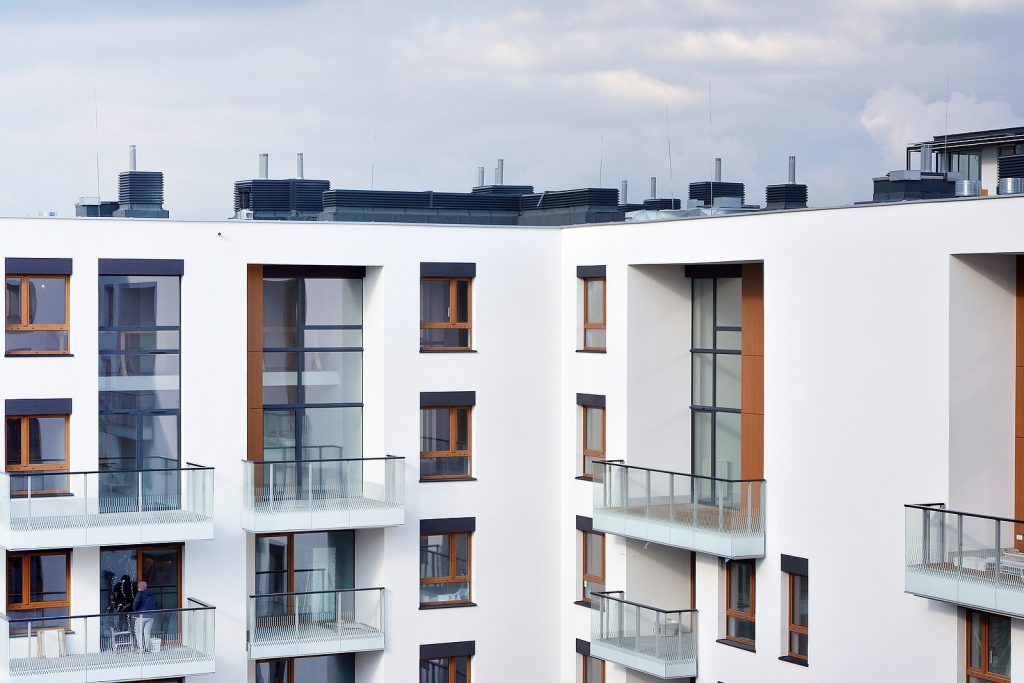 At MACC, we install, maintain, and upgrade a variety of building management systems and services. We understand the complexity of managing a real estate portfolio and always base our expert recommendations on your unique situation.
Satisfy tenant comfort while saving on energy costs for every asset with centralized building equipment control and customized reports. Our specialty is open systems; we believe that no customer should ever get locked into a restrictive vendor relationship.
Challenges in Real Estate Management
It isn't the easiest to control utility costs, keep tenants comfortable, and maximize occupancy for every property in a portfolio.
However, using building automation for real estate management does make it easy to improve energy efficiency. A centralized dashboard provides a view of overall utility use, and reports can be customized for better business insight.
Building Automation Solutions for Real Estate Management Companies
Smart automation solutions increase asset value and optimize energy use. For a real estate company overseeing multiple properties, a building automation system (BAS) can unlock significant savings.
Graphic displays with intuitive interfaces consolidate equipment and utility usage data 

Programmable setpoints reduce energy use by automatically adjusting a building's temperature and lighting levels 

Smart room controls let tenants manage their preferred comfort settings

Keyless entry-systems secure restricted areas for improved safety 
These advanced solutions simplify building oversight, allowing management professionals to spend more time on their core business—keeping properties fully occupied with paying tenants.
Solutions for Real Estate Management Companies
Building Automation Systems
Managing multiple facilities with requirements for HVAC, temperature, and lighting is a complicated job. Building automation systems have controls that adjust automatically, simplifying everyday tasks.
Learn more about Building Automation
Energy Management Systems
Maintaining efficiency is straightforward with an energy management system. Facility managers can access smart controls and reporting analytics to stay on top of every building's utility costs.
Learn more about Energy Management
Access Control Systems
Restricting sensitive areas to qualified personnel ensures tenant safety. Our technicians are skilled at installing automated access control systems with video monitoring, role-based security, and customizable alarms.
Learn more about Access Control
Smart Room Controls
When it comes to temperature, humidity, and lighting, every room in every building can be different. Distech's Smart Room Control Solution lets occupants tailor their environment using smart, intuitive controls.
Learn more about Smart Room Controls
Total Room Automation (TRA)
Save energy automatically with Siemens Total Room Automation (TRA). With sensors that monitor room occupancy and settings that are in tune with the time of day, TRA minimizes energy use while optimizing comfort for every room.
Learn more about Total Room Automation
Building Services for Real Estate Management Companies
BAS Installation
At MACC, we're BAS installation experts—our technicians are experienced with a range of facility types. We're committed to providing support for as long as it takes to ensure you're delighted with your BAS setup.
Learn more about BAS Installation
BAS Upgrades & Retrofits
An outdated BAS could be limiting your property's value. MACC can upgrade or retrofit a legacy BAS to give you options that maximize functionality and energy savings.
Learn more about BAS Upgrades & Retrofits
BAS Maintenance & Service
Our technicians provide comprehensive maintenance services that extend the lifespan of building equipment. And, in the event of a breakdown, we'll be there promptly to keep things running.
Learn more about BAS Maintenance & Service
Real Estate Management Solutions for Superior Energy Savings Across Every Property
MACC installs, upgrades, and maintains building automation systems. We offer real estate management companies advanced, open systems to integrate their controls across a portfolio of assets.
Contact us for a building management system that fits your needs.