Using an outdated, legacy Building Automation System (BAS) to control the heating, cooling, ventilation, and lighting of a facility can be frustrating. Upgrading is a convenient way to advance the older controls and software of a Siemens BAS to modern standards. The enhancement increases functionality, making it easier to prove a comfortable indoor environment for tenants.
Besides upgrading tech, moving from a proprietary Siemens BAS to an open system means you're no longer limited to Siemens equipment—instead, you're free to choose from any manufacturer. An open system lets you pick the most appropriate controls for your specific building. The result? You can now craft a facility management strategy that prolongs equipment life and creates long term cost savings.
Watch this brief video to learn more.
Get a Quote for Siemens Upgrades
Benefits Of Upgrading A Siemens Building Automation System
A legacy Siemens BAS is a proprietary system, also known as a "closed" system. That means it's restricted to equipment, front end software, and service from just one manufacturer—Siemens.
A non-proprietary (open) BAS, on the other hand, can incorporate equipment from any manufacturer to give a facility manager more options. Upgrading BAS front end software has plenty of benefits, including advanced analytics that help reduce a facility's service and maintenance costs.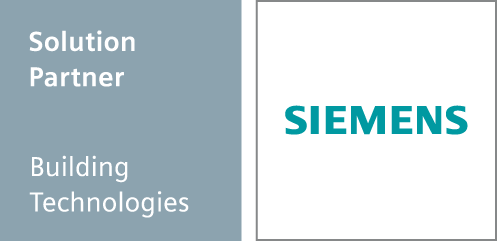 Break ties with a proprietary system for the option to select non-Siemens equipment
Choose from a broad range of Siemens-qualified service and maintenance companies
Provide tenants with the best comfort using advanced, web-based equipment analytics
Optimize energy efficiency with precise, flexible programming options and features
MACC is committed to helping clients find solutions that work for their unique facility. We're proponents of open systems, and we're proud to offer objective advice about whether to update, upgrade, or replace a BAS. Our first-hand knowledge includes upgrading a range of legacy BAS brands, including Siemens. As authorized Siemens providers and installers, we can answer any questions you may have about legacy Siemens systems.
Siemens Upgrade Options & Integrations
Older Siemens systems use the proprietary Siemens P1 and P2 protocols for communication between devices. Only Siemens equipment is compatible with these protocols, effectively locking a user to a single brand for parts, service, and maintenance.
Siemens offers an upgrade from its legacy "Insight" front end software to its newer "Desigo" front end. The old proprietary drivers, including Apogee 600 TEC, are backward compatible with Desigo.
It is possible to upgrade a Siemens BAS to an open system to achieve more flexibility and functionality than a closed system provides. This involves replacing outdated Siemens drivers, or controllers, with drivers that communicate with an open BAS front end, such as Tridium or J2 Innovations.
Using Tridium's JACE controller in place of the Siemens Apogee or Desigo driver allows a facility manager to integrate legacy equipment with modern front end software. An open system makes for easy integration of equipment from multiple manufacturers, as well as advanced controls with a unified, web-based portal (such as Tridium's Niagara framework).
Distech is an open BAS that can upgrade a legacy Siemens BAS system. Distech's EC-BOSAX controller can replace the Siemens Apogee 600 TEC driver to connect equipment to a front end called EC-NetAX. Like Niagara, Distech's front end software features analytics that helps optimize equipment performance and maximize energy savings.
Siemens Products We Can Upgrade:
Siemens Insight front end software
Siemens Desigo front end software
Apogee 600 TEC driver
Sys 600 driver
Desigo PX driver
Other Building Automation Systems We Can Upgrade
Why Upgrade a Building Automation System?
Signs It's Time To Upgrade Your Siemens Building Control System
A legacy BAS creates frustration in modern building management. Integrating new equipment and technology is difficult or impossible—especially with an outdated protocol language. The older controls and primitive analytics restrict your facility management options. If you've noticed problems with your Siemens BAS, such as decreasing energy efficiency, poor equipment performance, or increasing system errors, consider a BAS upgrade.
Poor Performance
When it comes to automation and equipment output, an older BAS will always stop you from achieving peak performance. As a legacy BAS degrades and errors increase, you'll soon be unable to fine-tune operations or improve energy efficiency. Upgrading a BAS with modern analytic software lets you maintain (and even improve) system performance.
Increased Operational Needs
Changes such as renovations and additions require a BAS that can evolve along with tenant requirements. Moving from an outdated proprietary BAS to an open system helps keep up with facility needs. And with an open system, it's possible to integrate equipment from any manufacturer to create the customized solution your tenants deserve.
Obsolete Programming Language
A Siemens BAS using obsolete P1 or P2 programming language can only communicate with Siemens equipment, and, even more restrictive, only Siemens service personnel can maintain it. Plus, sourcing replacement parts for the obsolete equipment is difficult (perhaps impossible). Without upgrading, the best BAS technology will always be out of reach.
System Memory Issues
As a BAS runs out of memory, it will struggle to gather data for reports, and equipment history will start to degrade. When you notice an increase in reporting errors or you're unable to install valuable BAS add-ons, it could be an issue with system memory. To ensure your BAS has enough memory to function correctly, consider an upgrade.
Outdated Manufacturer
MACC is an independent contractor, meaning we're not tied to any particular manufacturer. Come to us for unbiased advice on the best facility solutions, including BAS upgrade options. If you're not satisfied with the support you're receiving from Siemens, call us. Our experts are committed to superior service, including following up on every installation.
Contact Us Today For Your Siemens Upgrade
Your building automation system keeps tenants comfortable and safe, and with advanced BAS controls to optimize equipment usage, you'll maximize energy efficiency.
At MACC, we have experience updating a range of legacy brands, including Siemens. As an authorized Siemens provider and installer, we can integrate a legacy system with modern technology. We're not bound to any one BAS manufacturer. Our objective is to find the best solution for your facility, whether it's updating, upgrading, or replacing your current system.
If your legacy Siemens BAS isn't keeping up, call MACC to find out how we can work together toward an upgrade. We'll protect your Siemens investment and usher in the latest building automation technologies.