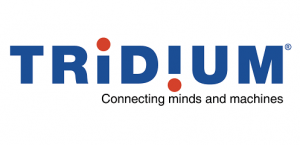 Each manufacturer has its own unique capabilities and performance advantages. Our design team works with our clients to determine the best fit for each project, based on the needs of each client. No matter which product we provide, or our clients choose for us to provide, we will deliver a system that is based on open systems concepts and which our clients can choose to expand, maintain, or service from multiple sources. That leaves us with the challenge to perform so well that they will not make that choice. And that is a win-win for everyone involved.
Why Offer Products from So Many Different Manufacturers?
All the manufacturers we represent feature the best available products on the market and help create great systems
Products are selected to meet owners' needs and long-term requirements and not just to satisfy distribution agreements
Multiple open protocol selections are available.
Multiple top rated world class product lines allow us to provide the best systems for the application
MACC installs and services systems from the following manufacturers:
Distech

Trane

Johnson Controls

Siebe

Barber Colman

Andover/TAC

Carrier CCN

Any Open Platform Control Systems Manufacturer
Contact us to schedule installation or service for control systems built by any of these manufacturers. If your system's manufacturer isn't listed above, take our Performance Challenge to find out if they qualify as an open platform systems manufacturer.